Clopay® is proud to be the largest manufacturer of residential garage doors in North America and recognized as the leading brand among homeowners. For more than 50 years, we have helped homeowners reimagine their homes and create a personalized exterior that they can enjoy and take pride in for years to come. Clopay's residential garage doors are designed and manufactured in the USA, starting at our headquarters in the heart of Ohio, and delivered to dealers via our 50 distribution centers throughout the US and Canada.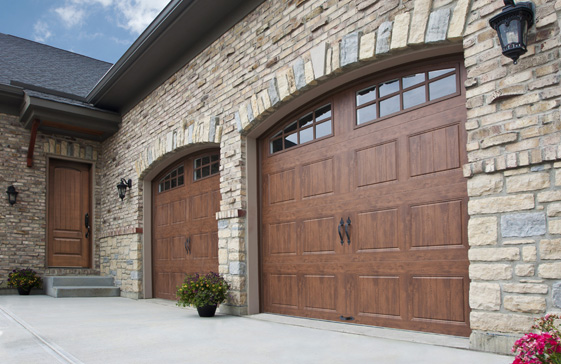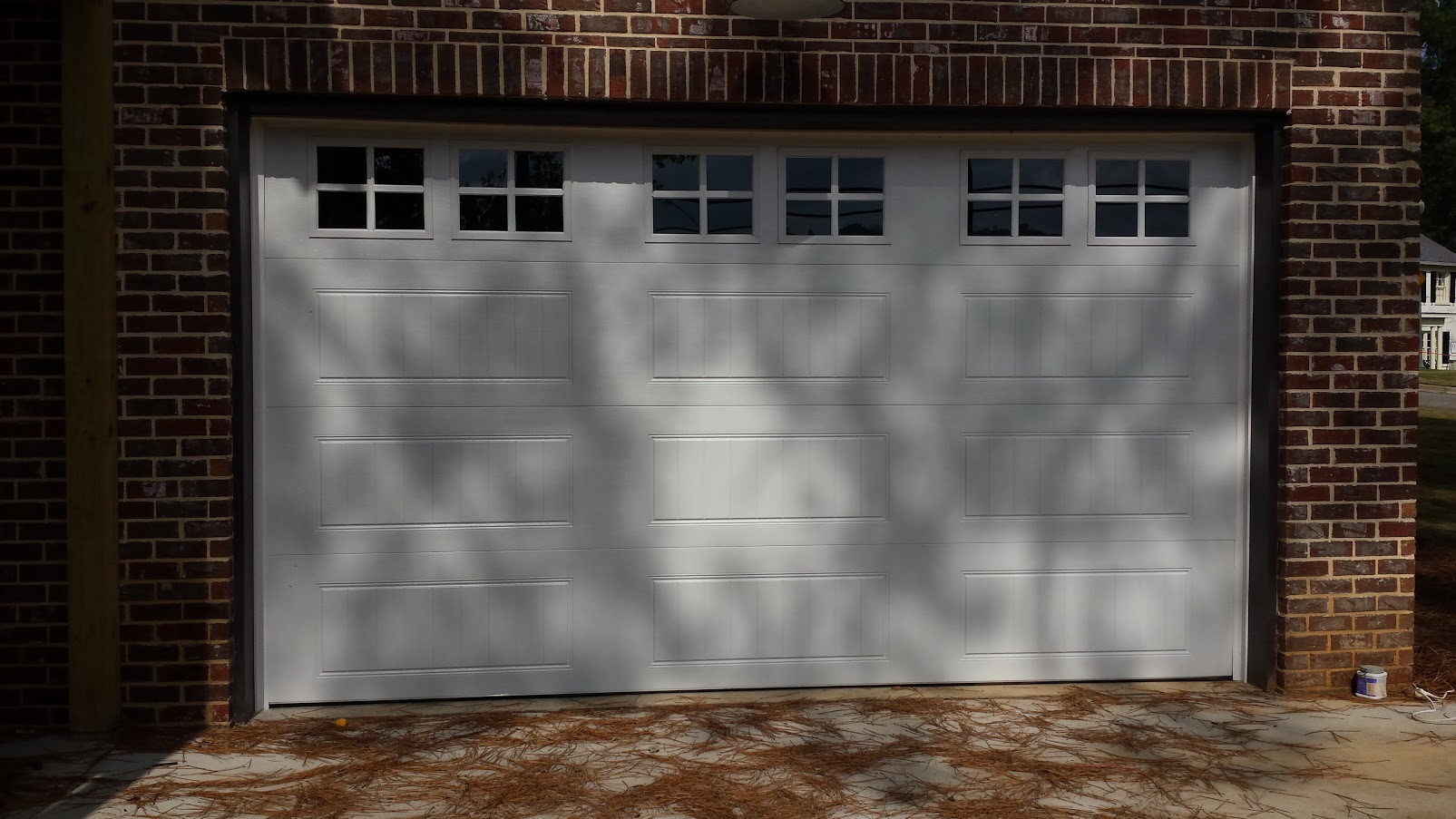 Updating your garage door can add value to your home. Golden Garage Door Services, LLC only employees the most skilfully trained technicians with a vast knowledge in garage door repair and installation. Our technicians are equipped with all the latest literature to help you the home owner make the best decision for replacing your old garage doors with new updated ones. We have door options for all budgets.
Are you repainting your home or building a new one? If so, you've probably already spent hours looking at paint sample after paint sample, wondering how you'll ever figure out which colors will look best for your home's exterior.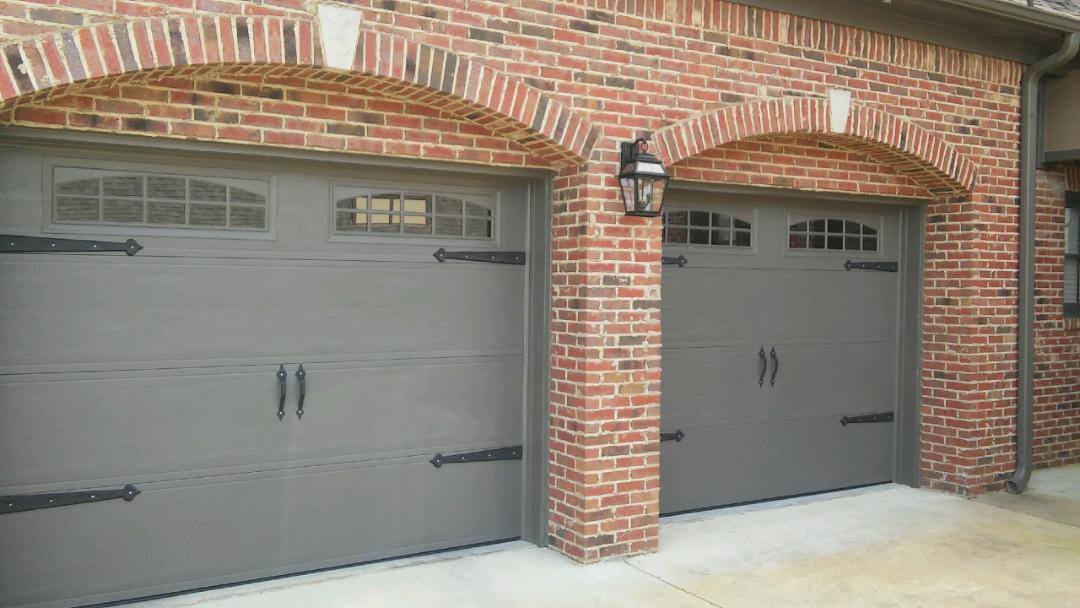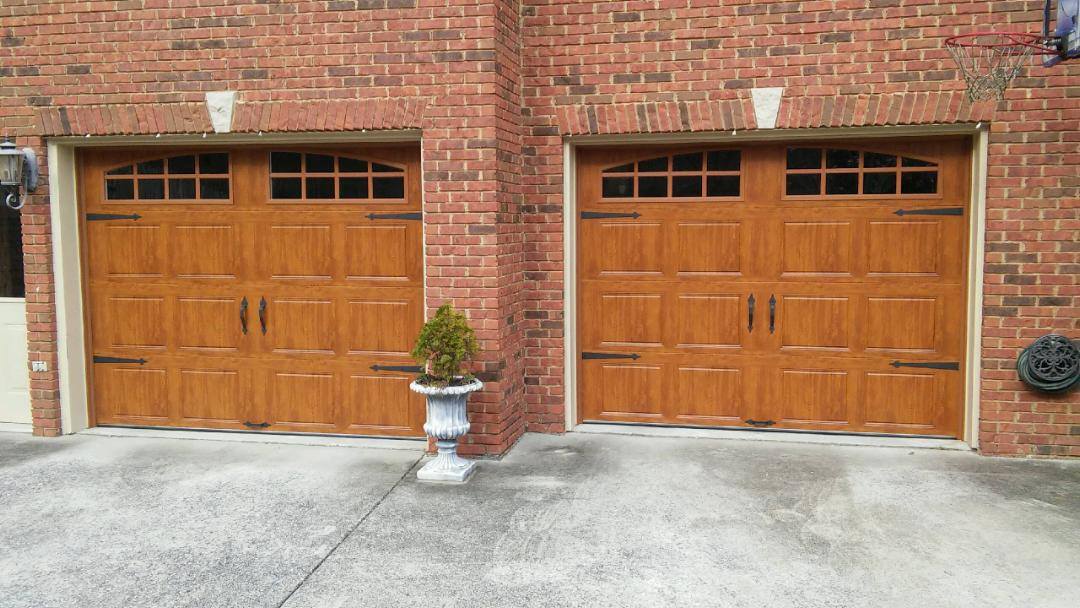 Who doesn't love the look of a real wood garage door? The wood grain texture, rich look, and natural feel make wood garage doors a desired addition to many homes. Getting a steel or fiberglass garage door for your home will increase the value of your home. These very realistic faux wood door options will make your home stand out from the rest. Another frequently missed benefit to having a steel or fiberglass door with wood grain stains and textures is less maintenance.
Here are some gorgeous 10×8 Gallery garage doors in Mocha Brown that we installed on a 14,000 sq ft home in Shelby county, AL. We worked very hard matching the color with the homeowner on this project. We were able to get a factory color that matched to windows almost perfectly. We also installed Belt drive operators on all 5 doors with matching vinyl trim.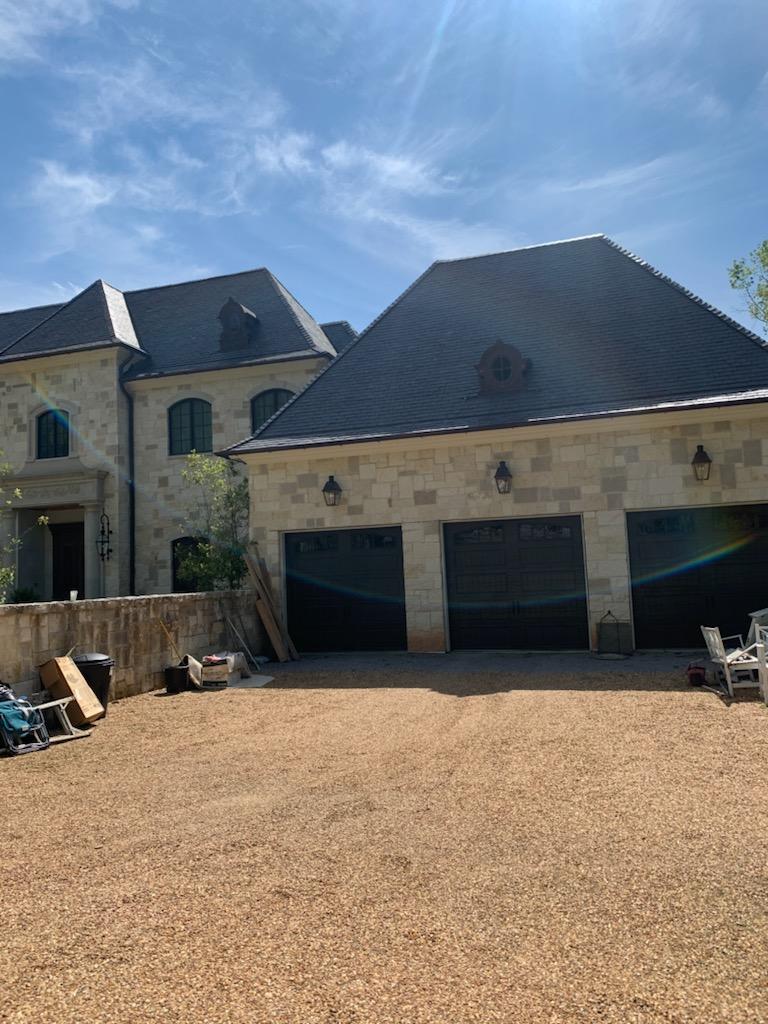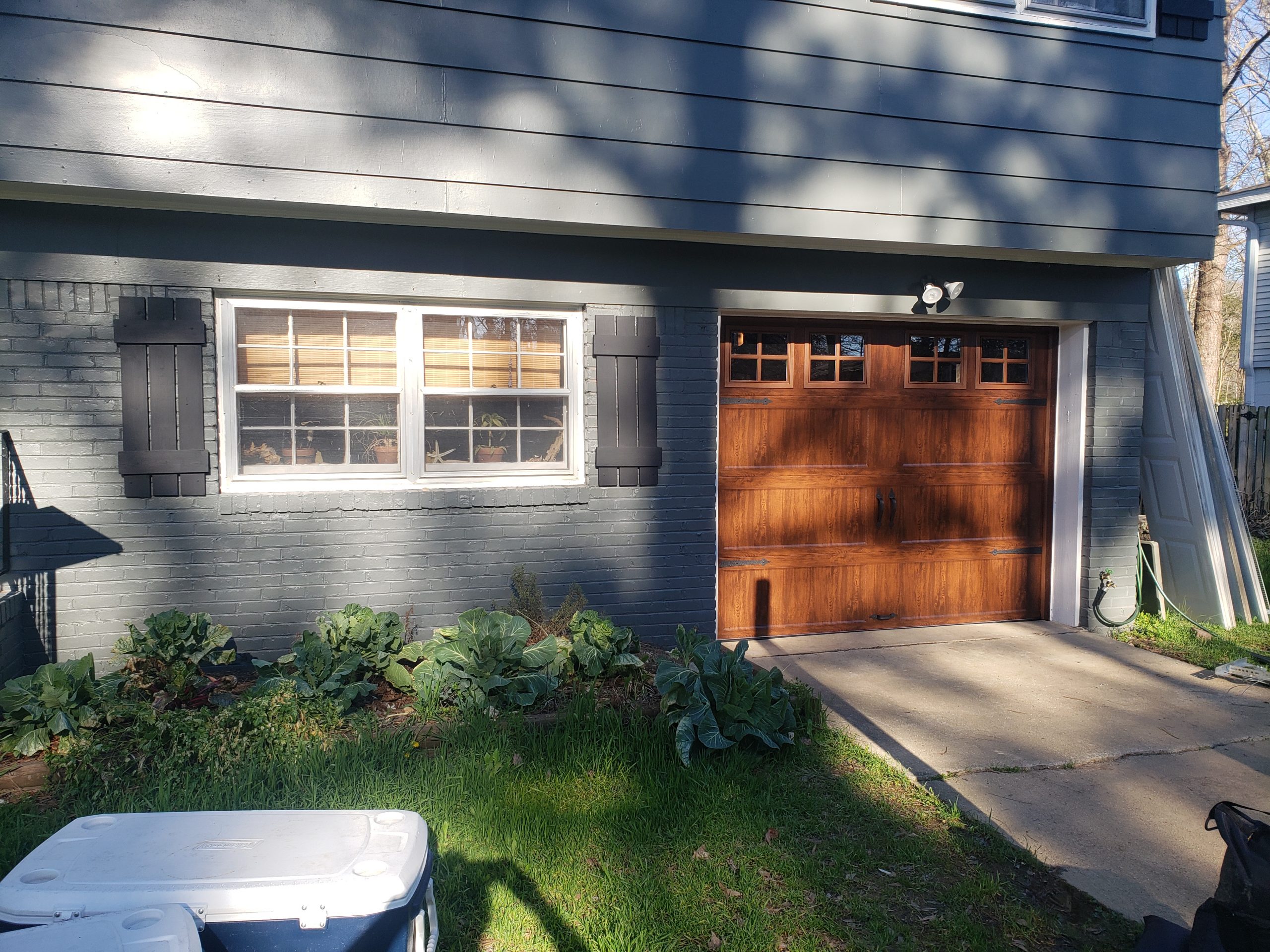 This line is called Bridgeport. It is new to Clopay's inventory and is such a beautiful door. This one is a faux wood grain in Walnut with
matching trim and a belt drive operator. This door truly added so much curb appeal to this cute home.
When the homeowners bought this cute split level they decided to gut it and completely renovate it. Well that also happened to include a new garage door. The before was an old heavy wood door that was an eye sorer. They decided to go with an insulated Grand Harbor. This home looked amazing when all was completed.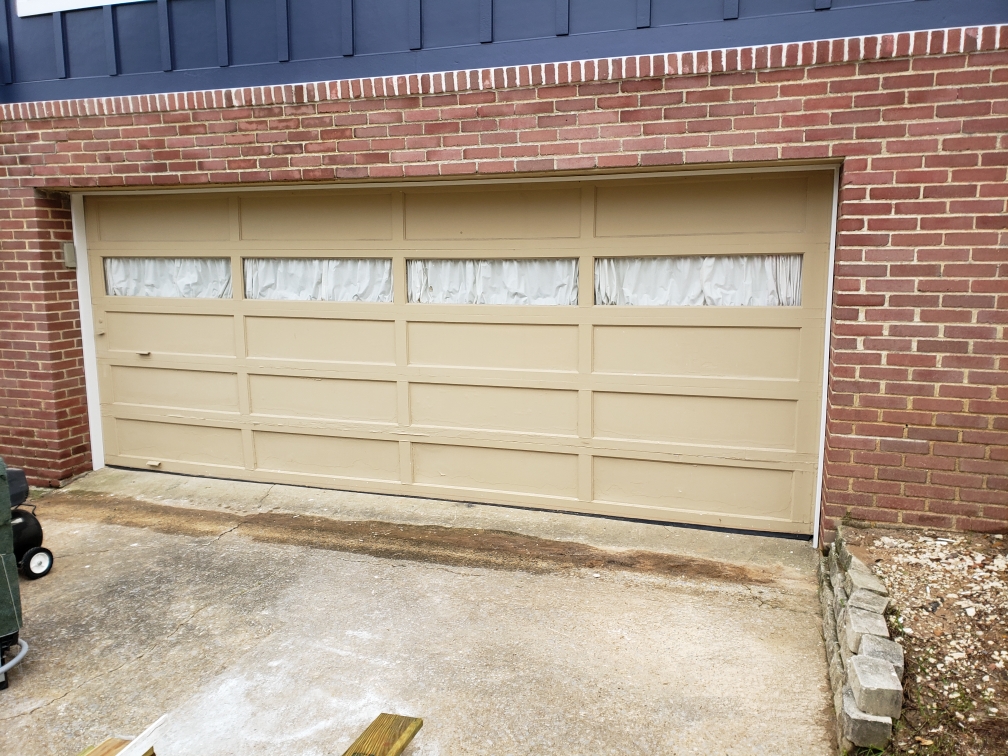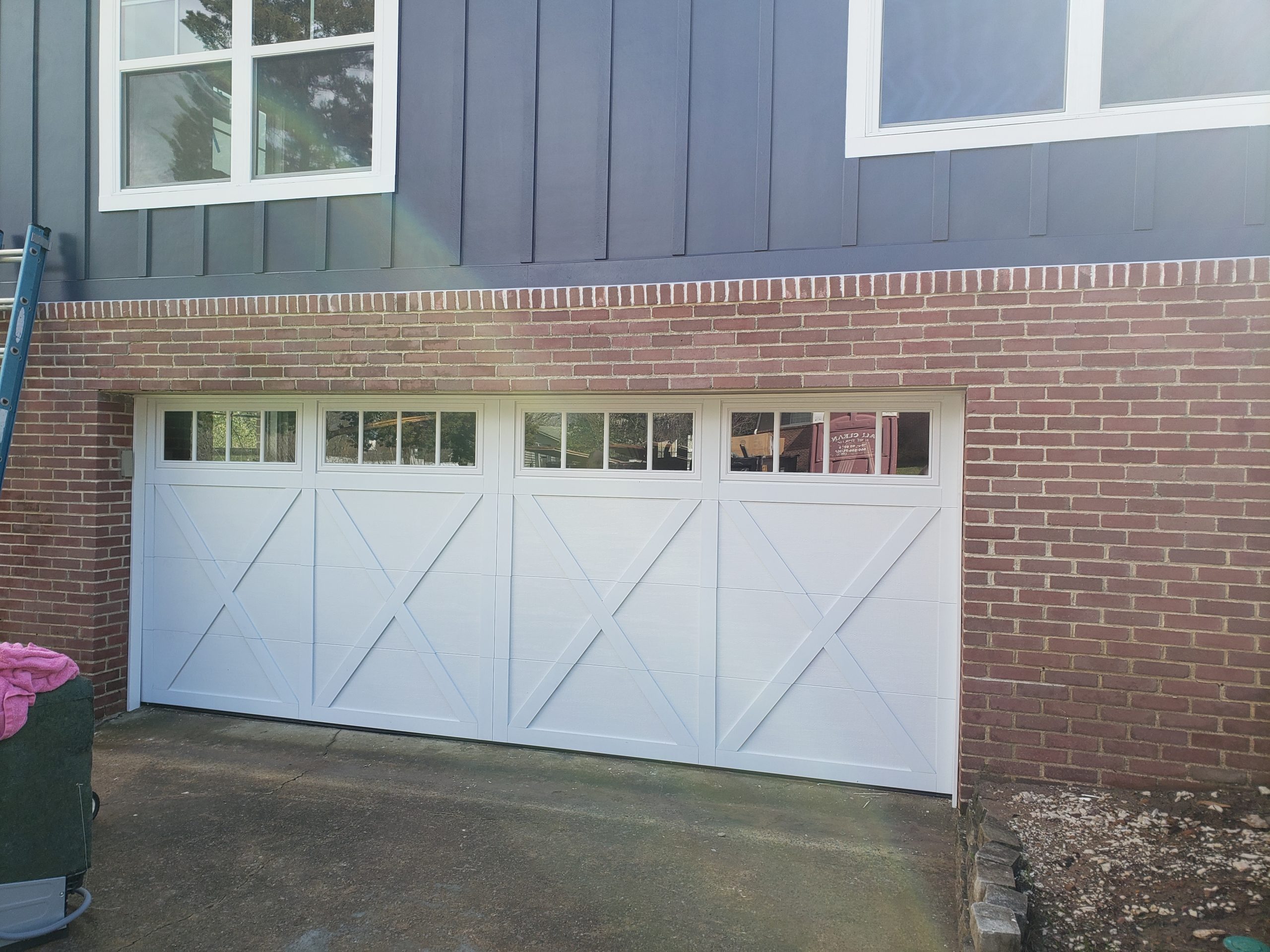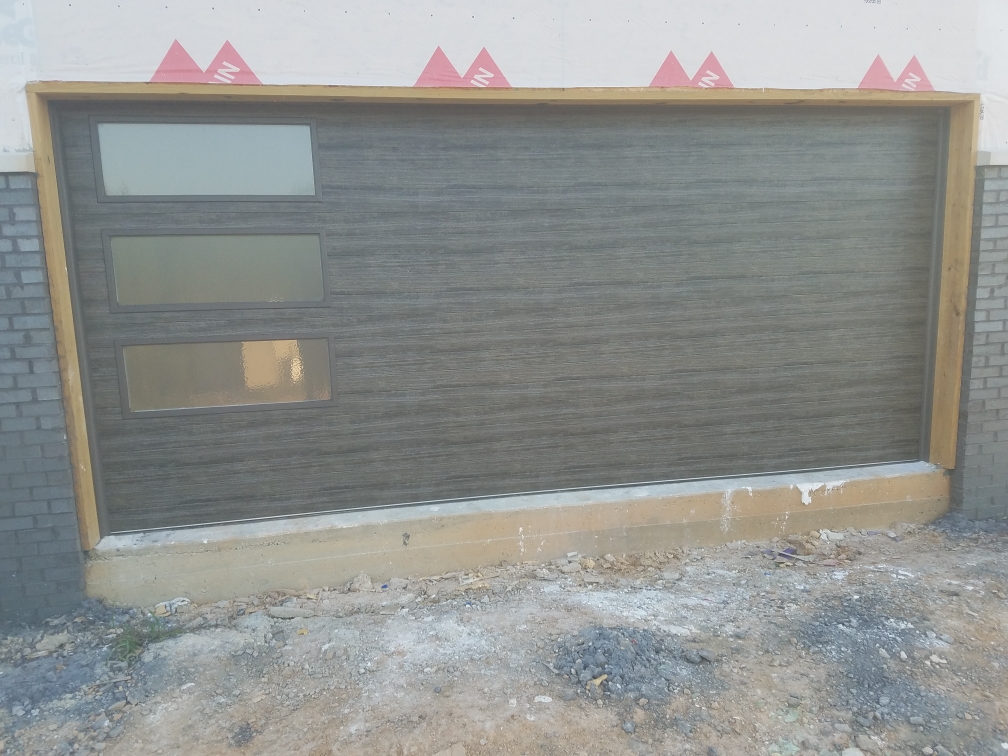 This garage door found a home in Chelsea, AL. The home itself had a modern flare, so we suggested a Modern Steel line with vertical windows. It is a flush panel door and the faux wood grain is called slate. Such fresh take on a garage door.
When the tornadoes came through late May 2021 there was some serious damage to homes in the area. We received a call from some homeowners whose garage door got blown out of the opening. We just happened to have this odd size door in stock and were able to get it installed within days of their call.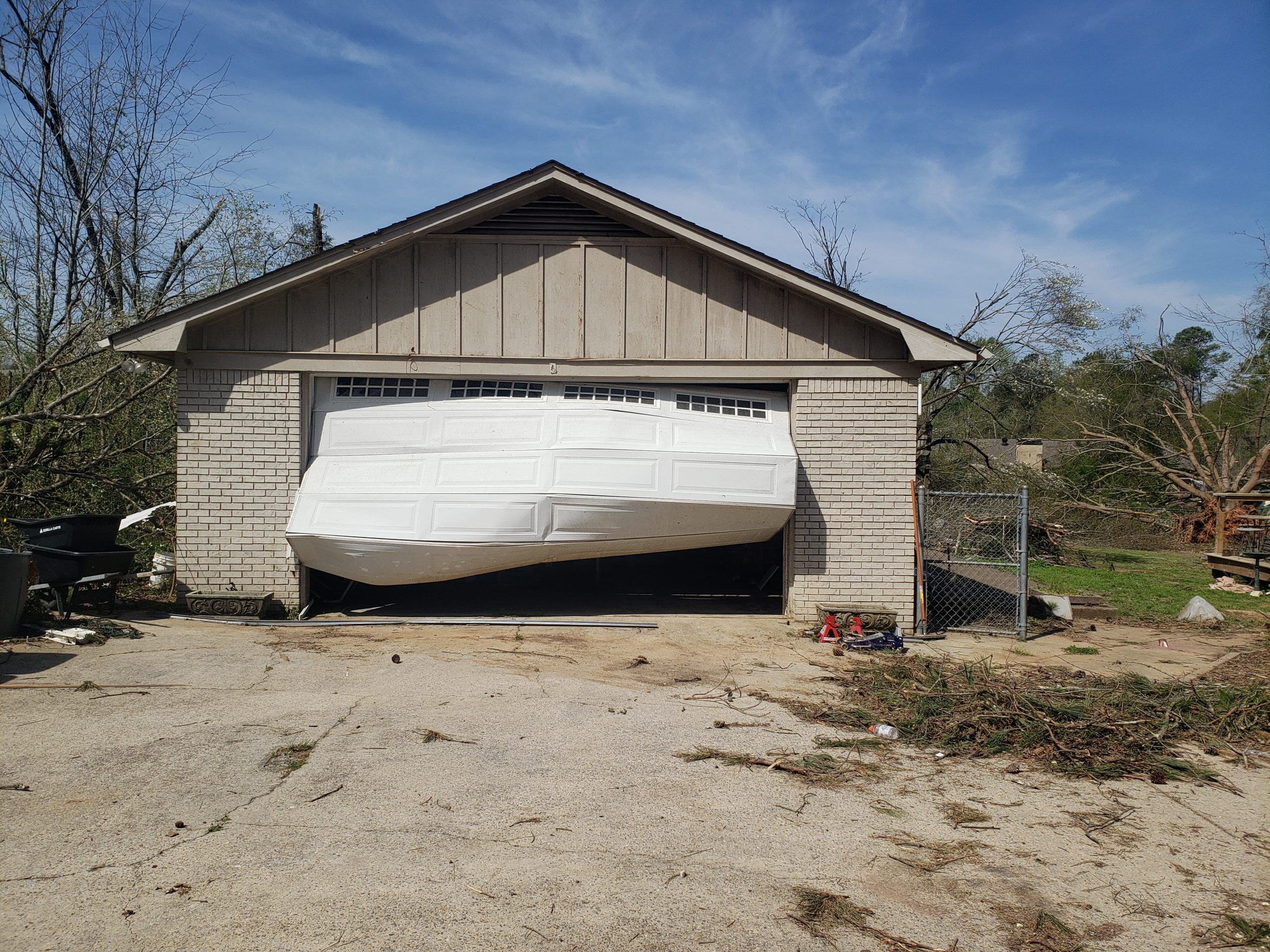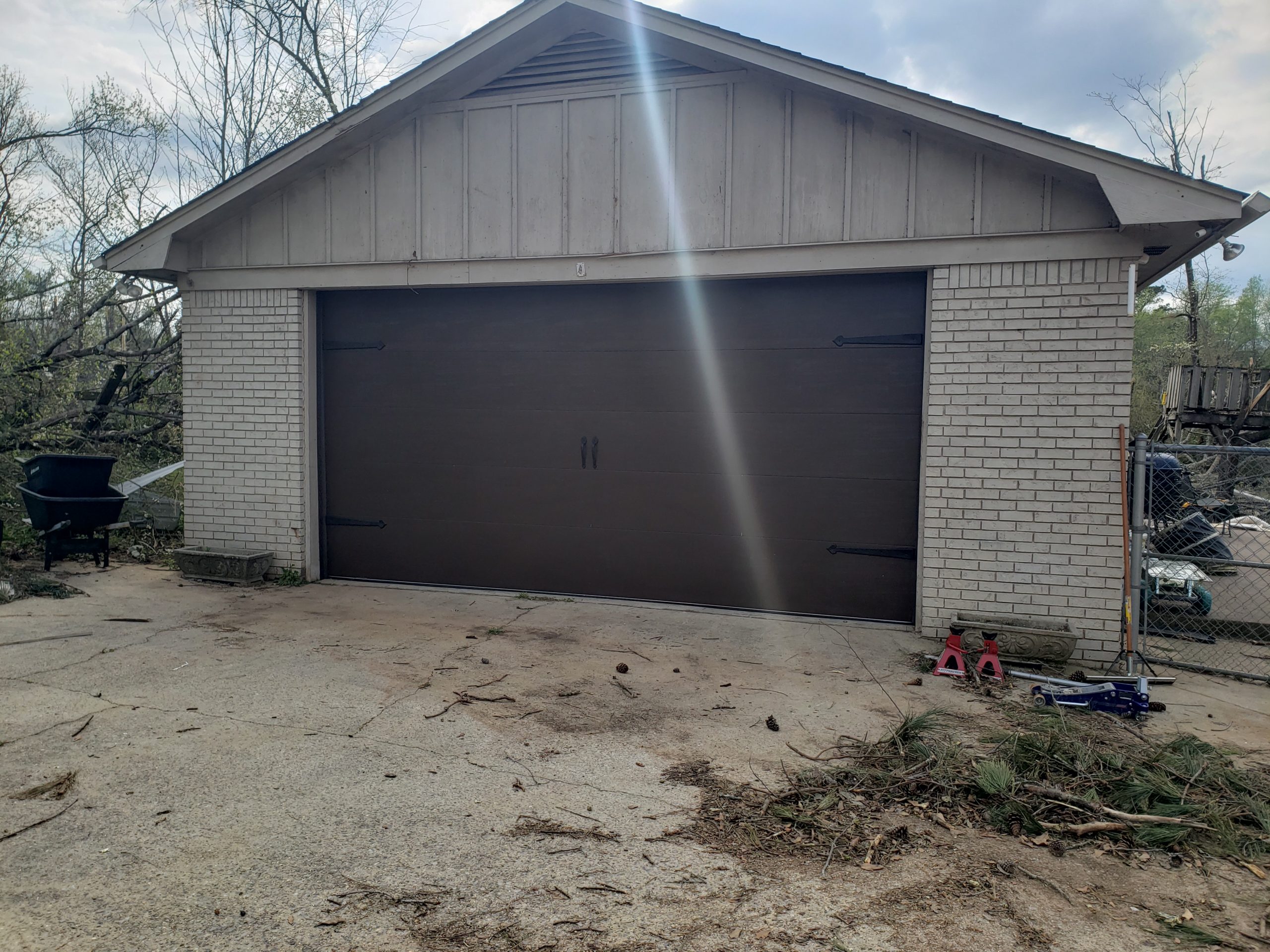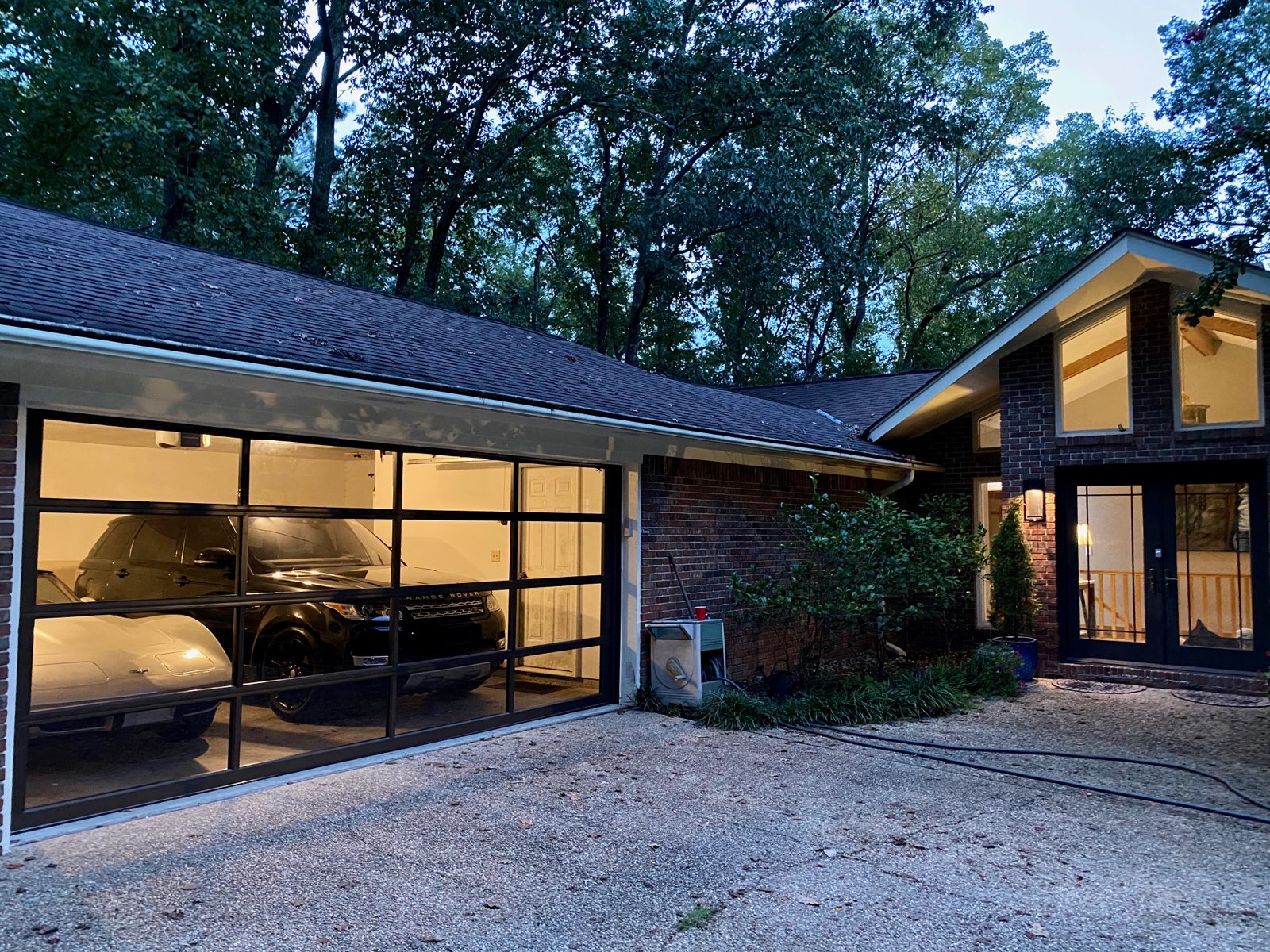 This home in Mountain Brook, AL was built in the 50's and the young homeowners wanted a mid century modern fill. We work hand in hand with them to figure out the look they wanted. This Avante full view glass is an absolute show stopper.
Meadowbrook subdivision are mostly homes built in the 80s with their original wood doors. The first picture are the wood doors that were falling apart with broken windows and the original chain drive operators were LOUD. After going to do an estimate with the homeowners they decided on these insulated steel door with an update window design. We also put in belt drove operators. When finished they couldn't believe how quiet and smoothly they operated.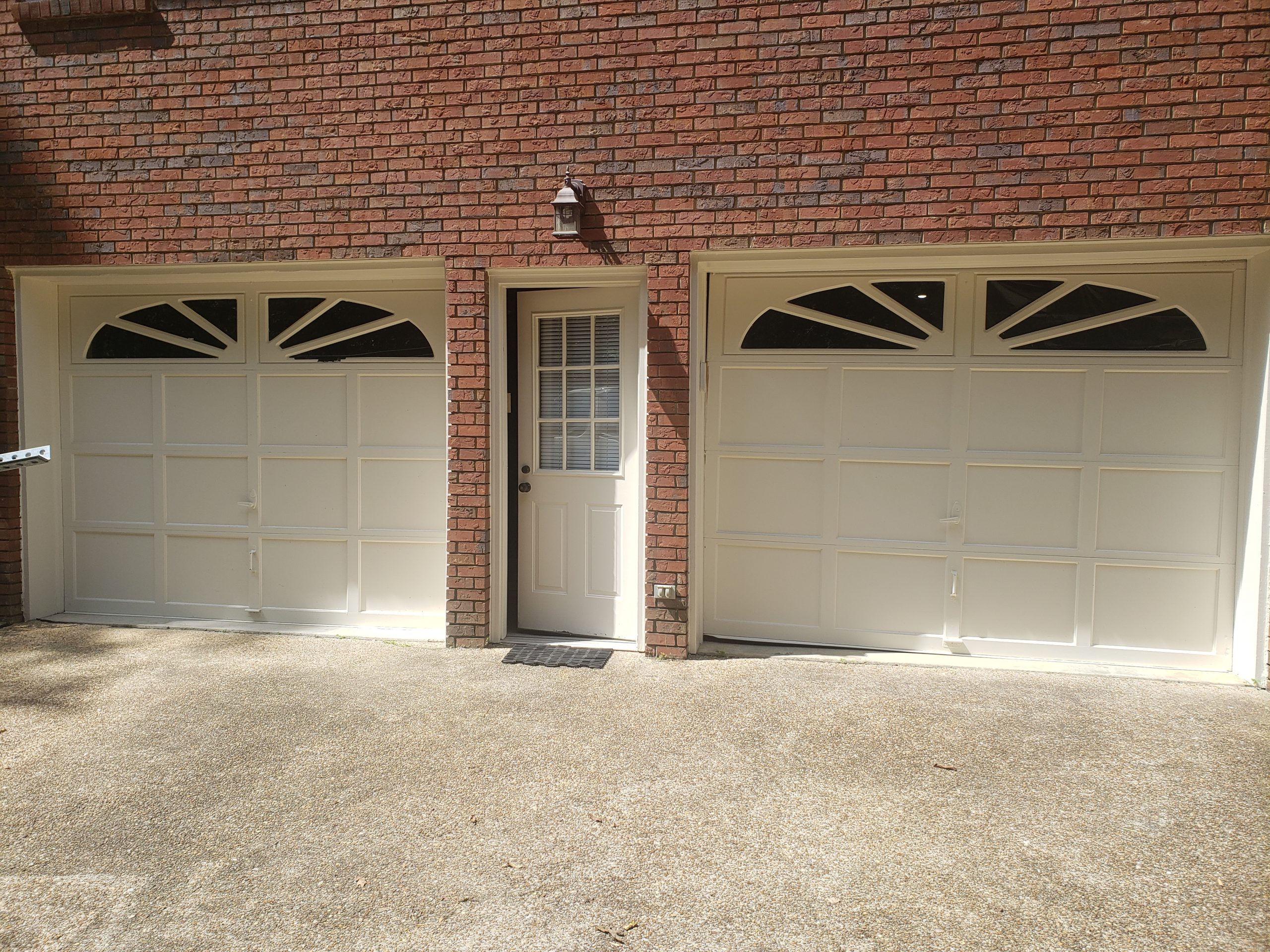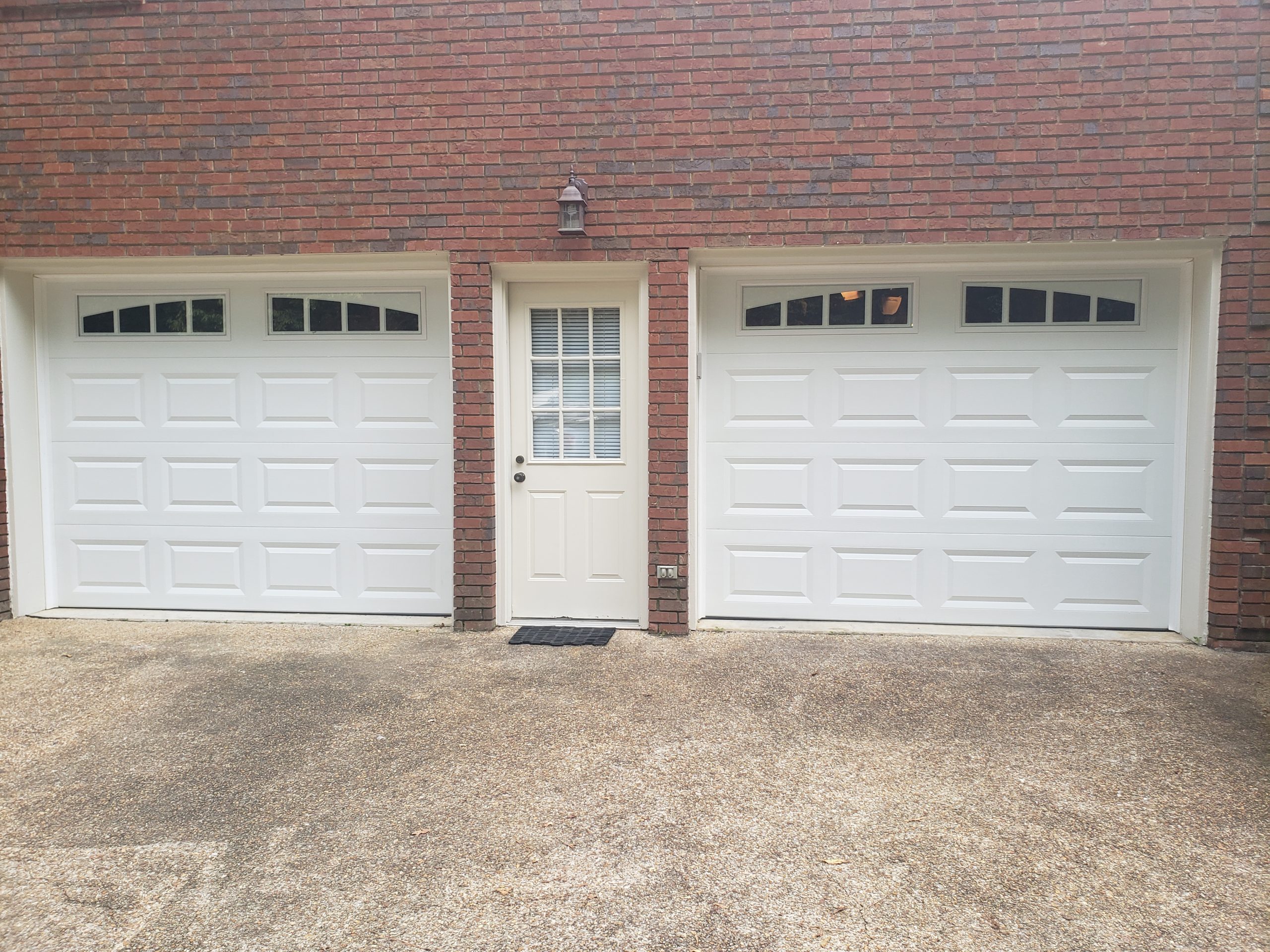 Let's Start Something new

Contact Us